Find Airbnb cleaners in Florida with affordable clean fees.
Want to save money on your airbnb clean fees?
Vacation Rental Cleaning Services
We take care of your vacation home cleaning so you can be worry-free. We are the top Airbnb Cleaning Service in Orlando, FL. Need an Airbnb cleaning service in Orlando, FL? Out of all of Florida airbnb cleaning services, we connect the top performing vacation rental cleaners. We are focused on matchmaking high performing airbnb cleaning services to hosts in Orlando, Kissimmee, Davenport, and Clermont, Florida. We match you to the top airbnb cleaners in the Orlando, FL, just smash the pink button above for more information on our airbnb cleaning services and a completely risk-free estimate.
Find Airbnb Cleaning Service Near Me
Are you looking for an airbnb cleaning service in Orlando, Tampa, Kissimmee, Davenport, or Clearwater? Find a top independent airbnb cleaner, enjoy automated scheduling, and our owner rewards program. Also, we have the best-in-market rewards program that rewards you, the host, when you book cleaning services with us with a free cleaning service after you reach our Diamond-Owner Tier.
Our airbnb cleaning fees are affordable, so they will not scare away your guests (lately, lots of news about excessive fees and that is the last thing you want). And our platform can also setup deep cleaning service for you when it is needed.
Want a free quote for airbnb cleaning services? $99 OFF Promo for First Service.
We pay airbnb cleaners on our platform above our competitors so they perform better than our competition. That is our edge.
We believe that paying your airbnb cleaners a living wage is the first step to succeeding in a competitive vacation rental market. Most property managers and airbnb hosts do not pay their cleaners a living wage, leading them to cut corners in the areas that matter most. Ask our competition how much do their airbnb cleaners earn. If they cannot give you a straight answer, they are not paying fairly – leaving your rental exposed to bad cleanings and cleanliness complaints. However, if you book airbnb cleaning services with Vacation Home Help, rest assured you have the best airbnb cleaning service in Orlando, FL.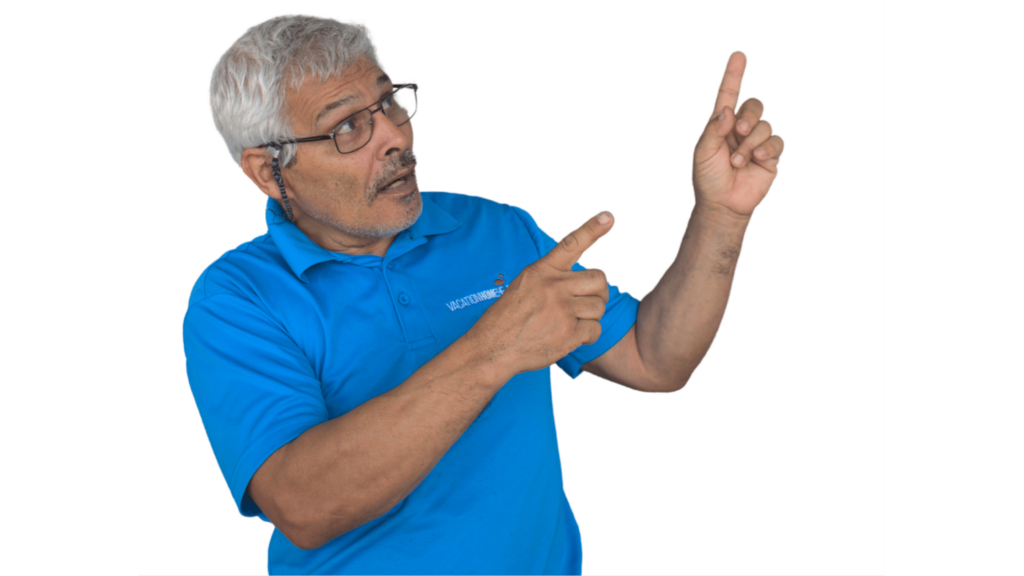 The Most Reliable Name in Vacation Home Cleaning.
Win 5-Star Reviews with our No Complaint Guarantee.
Vacation Rental Cleaning / housekeeping for Airbnb by pros. All Airbnb cleaners have short-term rental experience. We have a 'No Complaint' guarantee. This means our cleaning comes with attention to detail. No complaints from your airbnb guests – we stand behind this.
Experienced & Vetted Airbnb Cleaners
All Airbnb cleaners have short-term experience and are vetted for high performance. Find the best airbnb cleaners.
Affordable Airbnb Cleaning Fees
We can price match our competitors (companies only) and offer best priced Airbnb cleaning services in Orlando, FL.
Affordable Airbnb Cleaning Fees for Your Guests
If you own or rent vacation homes by Disney World, we offer more than vacation rental cleaning. We partner with hundreds of Airbnb hosts, vacation rental managers, and second homeowners to clean, maintain, and watch your space while you are away. Our services are affordable and we offer a service-guarantee because we stand behind our work. All of our airbnb cleaners are vetted and have short term rental cleaning experience. Vacation Home Help has got you covered.
Hosts like you can save thousands by self-managing their rentals with the help of an airbnb cleaner…
Hosts do not need to hire an expensive property management service. Many of our clients are hosts that operate their short-term rental businesses remotely. We provide free tools, tips, and referrals to contractors that can help you run your vacation rental business on your terms. Best of all, the cleaners on our platform will be your eyes and ears on the ground.
Host Smarter with our Vacation Rental & Airbnb Podcast.
High performing hosts are listening to the Vacation Home Help Podcast. Why?
Free interviews with seasoned hosts and vacation rental industry professionals (coming soon)
Tips, tricks, and hacks to help you stand out in a competitive short term rental market
Learn how to host and grow your vacation rental business for free – the podcast is free!
Available now on Spotify, Apple Podcasts, Google Podcasts, Amazon, and RSS
Please subscribe, comment, and review – if you have an idea for an episode or want to collaborate please reach out to us by email to

[email protected]
Airbnb Cleaning Services are currently available in: